About LATICRETE® SpectraLOCK™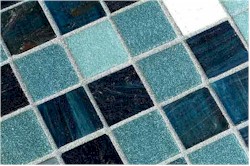 LATICRETE SpectraLOCK is a totally new concept in grout for use with ceramic tile and stone.
SpectraLOCK is versatile- for use on tile or stone, in residential or commercial applications, on walls, floors or counters.
SpectraLOCK offers affordable value and lasting beauty. It is highly stain resistant with vibrant and consistent color- no shading or mottling. Won't fade, crack or powder out. Easy to maintain- always cleanable to original color.
---
---