About Daltile® Tile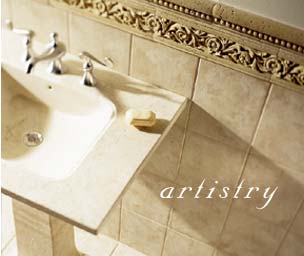 Product Visualizer >>>
An integral part of Dal-Tile Corporation, Daltile has been recognized as being synonymous with quality and value for over 40 years. As a leading manufacturer of ceramic wall, floor and mosaic tile, Daltile is a well-respected and emulated brand and a dominant force nationally. And because Daltile has been a successful part of the industry for so many years, you can always buy with confidence. The Daltile brand is primarily distributed through a network of more than 230 Company-operated Sales Centers throughout North America. In addition to the sales center staff, the brand is supported by a sales force numbering over 100 people - the largest in the industry. This size allows Daltile to be one of the most accessible names in the business.
---
---
Featured Products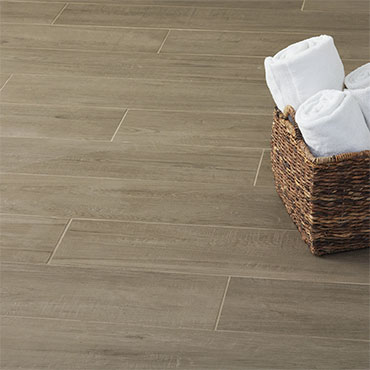 Daltile® Tile
Transio™ celebrates tradition by honoring the classic look of wood in a modern color palette. Four colors give you the choice of time-honored browns and a contemporary light beige and grey.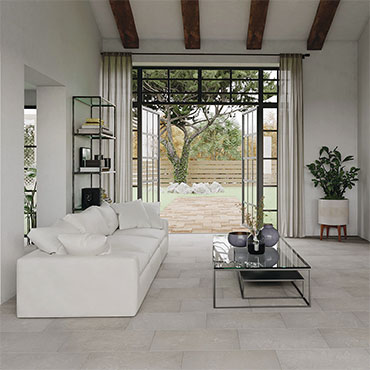 Daltile® Tile
Sooth your soul and awaken your senses with tranquil design. Finding beauty in the passing of time, Enlite™ embraces the calming effect of organic, natural stone visuals in a harmonious color palette.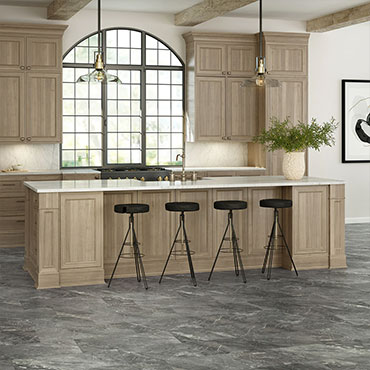 Daltile® Tile
DEFEND™ powered by Microban® is a distinct product line of high-performance porcelain antimicrobial floor, wall and mosaic tiles, continuously fighting the growth of up to 99% of bacteria on the surface.
Daltile® Tile
Prominent in charm and remarkable durability – Famed™ features proprietary Microban® Technology, an antimicrobial protection that does not wash off or wear away. Designed to promote cleaner spaces for your floor, wall and mosaic tile.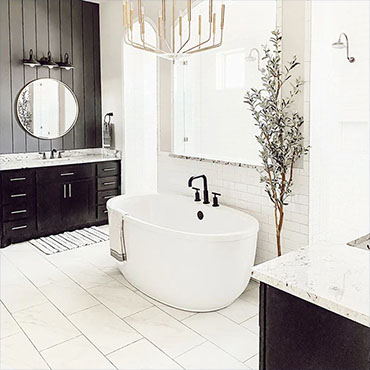 Daltile® Tile
This true floating floor is made with real porcelain tile in ultra-realistic wood, stone, marble, and concrete looks.
Featured Articles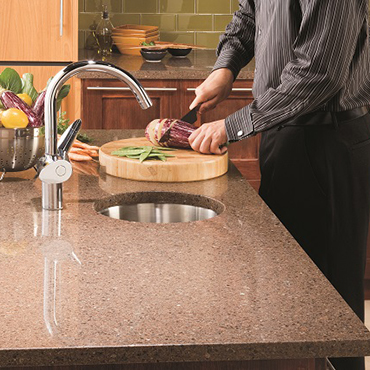 Daltile® Tile
If you're growing tired of seeing the same old view when you pour your morning coffee, you could be due for a kitchen makeover. Check out these ways to spruce up your kitchen.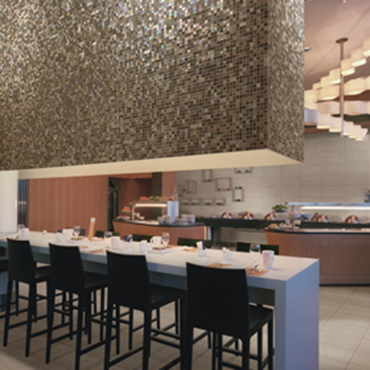 Daltile® Tile
This is the year you've been waiting for-it's finally time to redesign your kitchen. Whether you know exactly what you want or you're just beginning, timeless trends will help you get and stay on track. Add to that the expertise of Daltile's tastemakers in tile and you'll get a gorgeous kitchen this year.

Daltile® Tile
Ever envy those beautiful homes that seem to get redecorated with every new season? The latest and greatest looks are easy to incorporate if you keep your furnishings neutral and the décor uncluttered.